Is Rudolph the Red Nosed Reindeer your favorite reindeer?

If you answered yes, you are not alone.

In honor of your favorite reindeer, why not add  Rudolph themed Christmas decor – outdoors and to every room in your home.
If you love to decorate for Christmas, you know that decor accents for this holiday are available for every room in the house, as well as for outdoors – and that now includes Rudolph themed Christmas decor.
You can decorate virtually every room in your home – and outdoors, of course – with Rudolph themed decorations and home decor accents.
---
Sponsored Ad
---
Rudolph Outdoor Decorations
Planning to decorate your yard for Christmas this year? Add some lighted statues in the form of your beloved Rudolph, and perhaps his friend, Clarice. You know you were going to put up some lights anyway so you might as well add more with a light-up Rudolph.
If you don't want to engage in the hassles of finding outdoor plugs and extension cords, you can even indulge in a Rudolph statue and decor without lights.
For those who love the old TV special episode of Rudolph the Red Nosed Reindeer – and you know who you are – you can indulge in various Rudolph outdoor decorations. You can even find one of Rudolph's best friends, Clarice. While she is not a red nosed reindeer, she is equally as adorable.
Small in stature but not in cuteness. This environmentally friendly solar powered Rudolph figurine will light up every day without any wires, plugs or connections.
Place Rudolph in a sunny location, let the sun do it's natural work, and enjoy Rudolph's lit up red nose this holiday season.
---
Sponsored Ad
---
For hard-core Rudolph the Reindeer lovers, a resin statue may be exactly what you have been looking for. Durable outdoors, long lasting and with great colors, these Rudolph large sized statues will surely make an impact wherever you place them.
---
Sponsored Ad
---
Rudolph Holiday Decor for Indoors
If you want a fix of holiday cheer and decorations for your indoor space, you can consider some Rudolph themed Christmas decorations. An obvious choice is a Rudolph stocking. The difference with this Rudolph stocking is that this one actually has a red nose which blinks – as it should, right!
Want more of Rudolph's bright lit-up red nose, you can add some Rudolph themed string lights. You are going to add lights to your tree and mantle anyway, right. So you might as well get a bigger bang for your buck with these Rudolph with wreath necklace string lights.
Rudolph Living Room Decor
While not official Christmas decorations – such as Christmas trees, ornaments, stockings and lights – you can now decorate your home for Christmas with typical, but themed, home decor accents. One easy way to add some Christmas decor accents in your living room is to add some Rudolph themed throw pillows.
Clearly decorated for the holidays, this sleek and modern white living room with white fireplace is highlighted for the season with pops of black, white and red in the form of Rudolph throw pillows, some Christmas themed artwork on the mantle and even a red and white candy cane striped area rug. Divine!
---
Sponsored Ad
---
Rudolph Kitchen Decor
Typically not a fully decorated room for Christmas, your kitchen can still incorporate some holiday cheer, with the beloved reindeer Rudolph. Add some Rudolph themed coffee mugs for an inexpensive and obvious hint of Christmas in your kitchen.
Now you may be thinking about adding a Rudolph themed dish set to your holiday decorating. While holiday dinnerware is certainly available, a full-on Rudolph themed dish set is still on my wish list. However, you can still get a fix of Rudolph with this Christmas dinnerware set featuring Rudolph and several other favorite holiday characters.
---
Sponsored Ad
---
Rudolph Wall Art
Simply purchase some Rudolph themed wall art and replace your existing wall art for a simple hint of Rudolph this holiday season.
With the easy replacement of one piece of art for another, you can add Rudolph to any room in your home. Wherever you have artwork already hanging, you can change it up for some Rudolph themed wall art for this Christmas season. This could possibly be one of the easiest ways to get some Rudolph into your home this holiday season.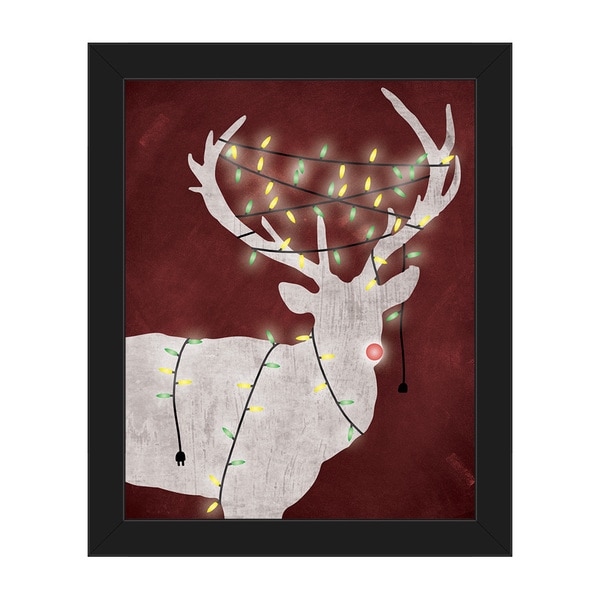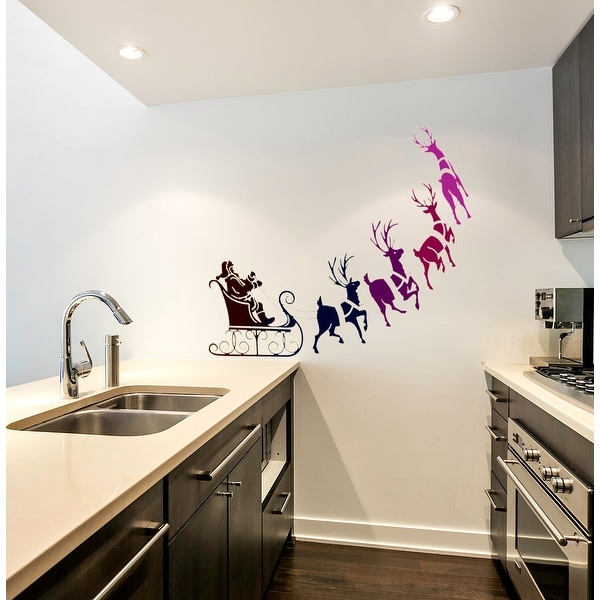 ---
Sponsored Ad
---
Rudolph Bedroom Decor
Stretch your boundaries for holiday decorating this year. Stretch that Rudolph decorating into your bedroom or maybe even just your guest bedroom. Choose from some Rudolph themed bedding or pillows and pillow cases and shams. Another easy and fast way to incorporate Rudolph into your home holiday decor.
---
Sponsored Ad
---
Rudolph Bathroom Decor
Just when you thought you have covered Christmas decorating for every room in your home, did you remember the bathroom? There is no need to leave your bathroom un-decorated with Rudolph decor.
Today, you will find Rudolph and his bright red nose show up on bath mats, bath hand towels and even – for the largest decor impact – shower curtains.
---
Sponsored Ad
---
Rudolph Outdoor Decor
If you are looking for some outdoor decor home accents with a Rudolph theme, fear not. You can find various Rudolph themed decor accents for your front porch, front step or for those in warmer climates, your outdoor patio furniture.
---
Sponsored Ad
---
Decorate with Rudolph
With all of these examples of Rudolph themed Christmas decor and decorations, it is easy to see just how simple it is to incorporate Rudolph the Red Nosed Reindeer into your Christmas decorating this year. Add Rudolph themed decorations and decor outdoors as well as to every room in your home. Up, up and away! Lead the way, Rudolph!
---
Sponsored Ad
---